Once you have created an account on SafeMailer , the next step is to activate the email automation workflows.
The emails will be sent only after the workflows are activated.
So to activate the workflows click on the "Activate Workflows Now" button on the central dashboard as shown in the image below.

When you click on the button, "Manage Campaigns" sheet will get opened.
Within this sheet click on the blue button named "Activate Email Automation Workflows" to activate workflows attached to that sheet.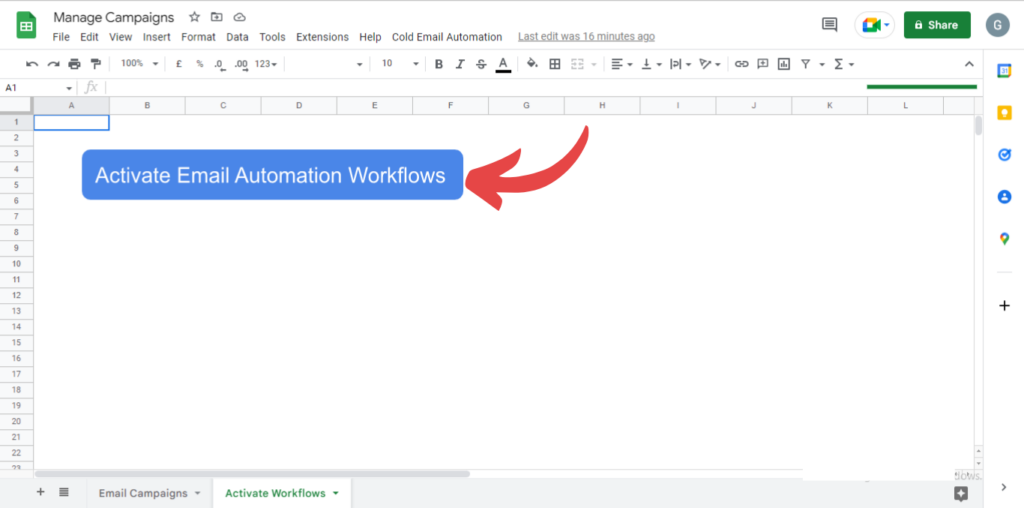 Google Drive will first ask for your your authorization to run the workflows within the 'Sales Tracking Sheet'.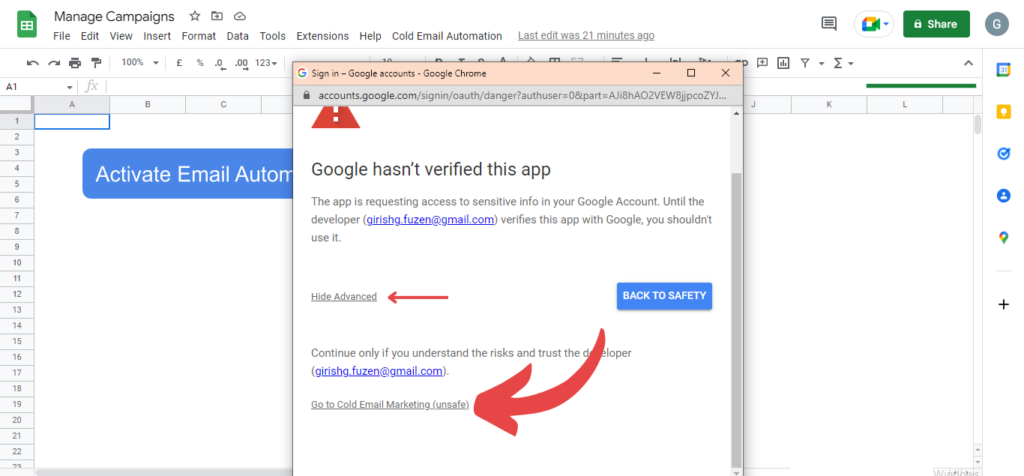 Please provide the required permissions.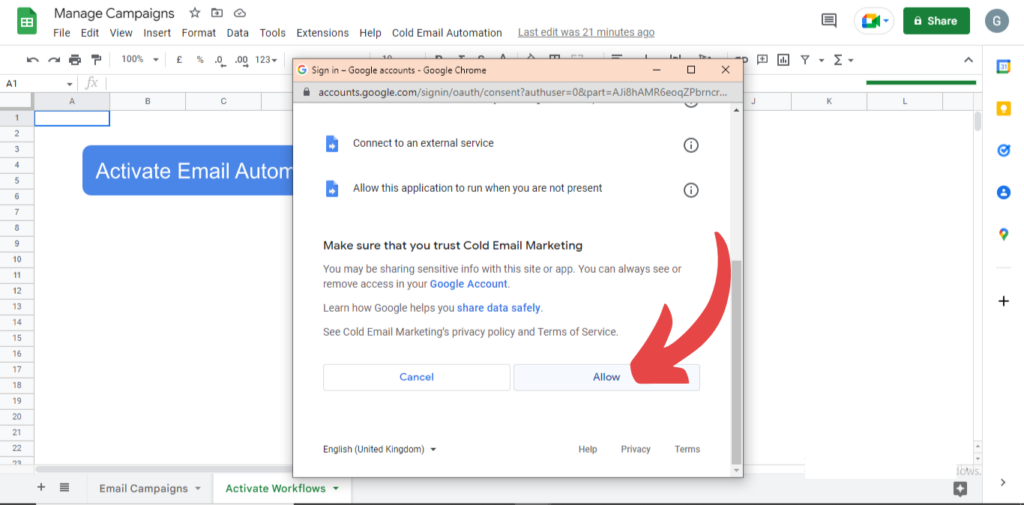 Once this is done, you will get a confirmation message.

Now that the workflows are activated , you are now ready to create your first email campaign.