When SafeMailer creates the cold email automation app within your Google Drive, all the files and workflows required for the app are added to a folder.
When you open the Google Drive folder, you can see the following important folders within your Google Drive.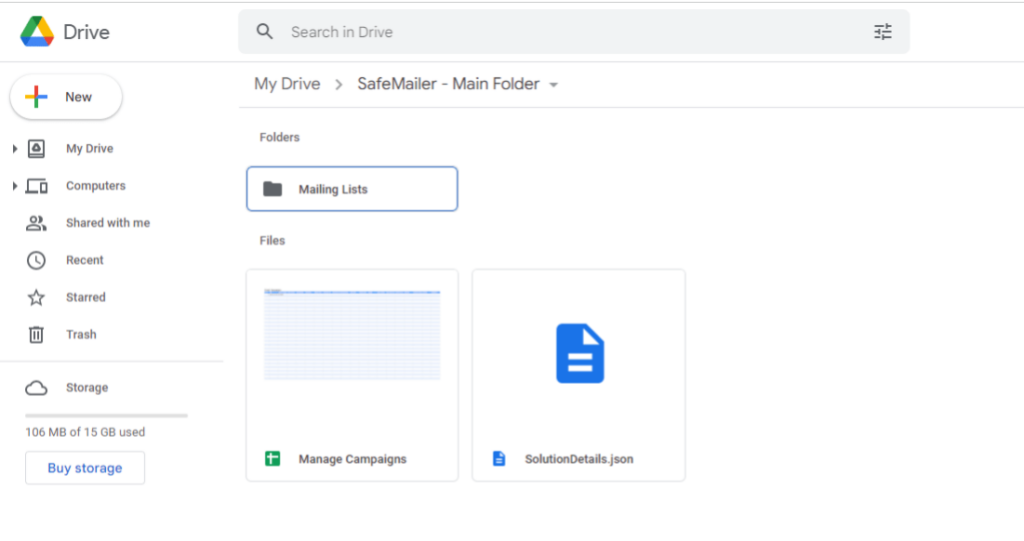 Mailing Lists – folders for all mailing list spreadsheets
Manage campaigns – spreadsheet that runs your email campaigns
Now that your cold email automation app is set up let's see how to activate cold email automation workflow.