Webinars offer an excellent opportunity to educate, engage, and convert your audience. However, the success of a webinar doesn't stop when the live session ends. One of the most crucial aspects of maximizing your webinar's impact is crafting effective follow-up emails. They can increase your reply rates by 9-13%, according to SalesBlink.
In this post, we'll explore the art of creating webinar follow-up email templates that will boost your registration rates, attendance, and post-webinar conversions.
But before diving into the templates, let's talk about a critical element that often gets overlooked: the subject line.
Choosing the Right Email Subject Line
Your email subject line can make or break the open rate of your follow-up emails. It should be engaging, concise, and relevant.
Here's how you can get it right:
Keep it concise: Use 6-8 words to convey your message.
Use action verbs: Words like "Join," "Learn," "Discover," and "Master" can spark interest.
Create a sense of urgency: Phrases like "Last Chance" or "Limited Time" encourage immediate action.
Personalize when possible: Mention the recipient's name or refer to the webinar topic for a personalized touch.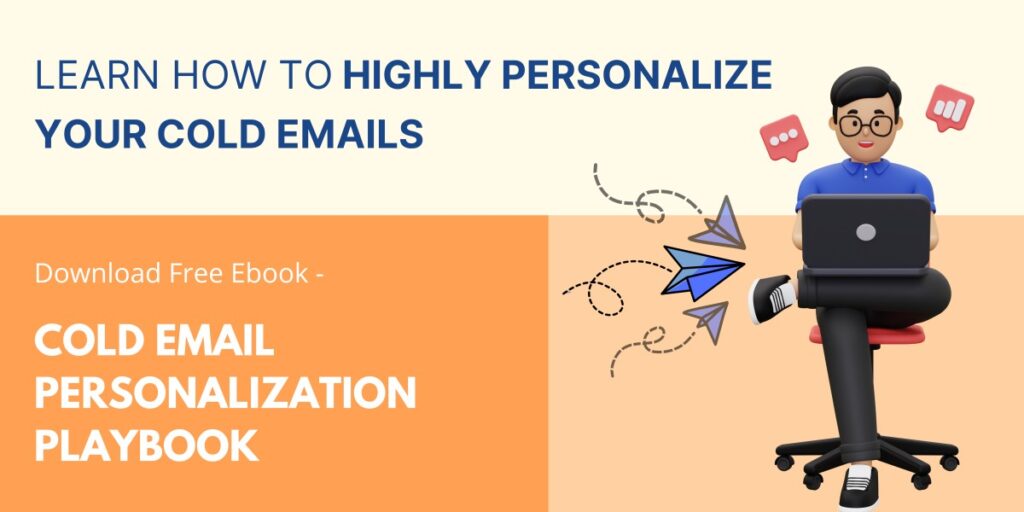 Webinar follow-up email subject line examples
"Missed Our Webinar? Catch the Replay Now!"
"Unlock Exclusive Webinar Insights – Your Post-Event Recap"
"Last Chance to Join Our Webinar Tomorrow!"
"Elevate Your Knowledge: Exclusive Webinar Access Inside"
"Save Your Seat for [Webinar Topic] – Register Now!"
"Join the [Webinar Topic] Revolution – Secure Your Spot"
"Don't Miss Out: [Speaker Name] Live on [Webinar Date]"
"[Webinar Date] – Save the Date! [Webinar Topic] Reminder"
"Your [Webinar Topic] Experience – A Day Away!"
"Thank You for Being Awesome! Exclusive Resources Inside"
"Access Exclusive Benefits: Just for Webinar Attendees"
"Missed Our Webinar? Catch What You Missed Here"

Webinar Follow-Up Email Templates
Now, let's get to the heart of the matter: the follow-up email templates. Remember, keep these emails short, engaging, and up to the point.
Template 1: Follow-up email template to get more registrations
When crafting this email template, remember to highlight the specific value that attendees will gain from your webinar.
Personalize the email by addressing recipients by their name. Use concise and action-oriented language, conveying a sense of excitement and urgency to drive registration.
Don't forget to showcase the speaker's credentials or any impressive statistics related to the webinar topic to boost credibility and interest.

Subject: Don't Miss Out! Register for Our Upcoming Webinar
Hey #Name#,

We're just a few days away from our exclusive webinar, #Webinar Title#. It's not too late to secure your spot! Join us for a deep dive into #Webinar Topic#.

Click here to register now: #Registration Link#

See you there,
#Signature#

Template 2: Post-registration for webinar follow up email template
This email serves as both a confirmation and a reminder, so keep it clear and informative. Include all the necessary details such as the date, time, and webinar link.
To enhance anticipation, briefly mention what attendees can expect to learn or gain during the webinar.
Additionally, consider adding a personal touch by signing off with your name and an encouraging message, which can help build rapport with registrants.

Subject: You're Registered for #Webinar Title# – Mark Your Calendar
Hi #Name#,

Great news! You're officially registered for #Webinar Title# on #Date & Time#. Keep an eye on your inbox for a calendar invite.

Get ready to learn, engage, and gain valuable insights. We can't wait to see you there!

Regards,
#Signature#

Template 3: Follow-up email templates to boost show-up rates:
The key here is to create a sense of excitement and urgency without being overly pushy. In the reminder email, gently remind recipients about the webinar time and date.
You can also include a snippet of compelling content or a teaser from the webinar to reignite their interest.
A personalized touch, such as addressing them by their name, can make the reminder feel more personable and encourage attendees to prioritize your event.

Subject: Count Down Begins. #Webinar Title# Starts in 24 Hours!
Hi #Name#,

We're excited to remind you that #Webinar Title# is just around the corner. Get your questions ready and your thinking cap on – it's going to be a knowledge-packed session.

We're looking forward to having you there!

Regards,
#Signature#

Template 4: Post Webinar Follow-up Email Template for Attendees:
Express your gratitude sincerely, and mention a specific highlight or key takeaway from the webinar in this email.
Additionally, provides easy access to the webinar recording, making it hassle-free for attendees to revisit the content. Remember to keep the tone appreciative and the language clear.
Encourage engagement by inviting attendees to reach out with questions or feedback, showing that you value their participation.

Subject: Thank You for Attending #Webinar Title#
Hi #Name#,

Thank you for joining us for [Webinar Title]. We hope you found it informative. To keep the momentum going, here are a few additional resources related to the topic:

#Insert Links/Resources#

If you have any questions or need further assistance, feel free to reach out.

Regards,
#Signature#

Template 5: Webinar follow-up email template for non-attendees:
This email should be crafted to gently rekindle interest and offer value to non-attendees. In the recap, succinctly summarize the main points of the webinar, emphasizing key takeaways.
Ensure that the tone is friendly and not pushy. Offer a link to the webinar recording, making it convenient for non-attendees to catch up.
You can also invite them to future webinars or offer additional resources related to the webinar topic to keep them engaged.

Subject: Sorry We Missed You at #Webinar Title#
Hi #Name#,

We noticed you couldn't make it to our recent webinar, #Webinar Title#. Don't worry; you can still catch up on what you missed. Here's the link to the recorded session: #Insert Link#

Feel free to reach out if you have any questions or need more information.

Regards,
#Signature#

Conclusion
Your webinar journey doesn't end with the live event – it's only just beginning. The power of successful webinars lies not just in the knowledge shared but in how effectively you follow up with your audience. The webinar follow up email templates we've covered here are your secret weapon for nurturing leads, driving engagement, and converting attendees into loyal customers.
By choosing the right subject lines and leveraging these email templates, you'll be on your way to building a strong, long-lasting relationship with your audience. But remember, it doesn't stop here. Continuously assess the impact of your emails and fine-tune your webinar follow-up strategy to adapt to your audience's needs.