First impression matters, and in the realm of email marketing, that first impression comes from your subject line. It's the gateway to your email content. In fact, 33% of email receivers open their emails due to a captivating subject line.
If it fails to captivate your audience, your email will never be opened.
Hence, today we will explore powerful and effective new arrivals subject line strategies to boost your open rates, conversions, and ultimately, your revenue!
Let's get started.
Examples of new arrivals email subject line
1. New Arrivals Email Subject Line to Pique People's Interests
Curiosity is a powerful emotion that drives people to explore the unknown. By teasing your recipients with an enigmatic subject line, you can spark their interest and make them eager to discover what's inside your email.
"Unveiling Our Latest Collection – Prepare to Be Amazed!"
"Discover the Fashion Secret Everyone's Talking About"
"What's Hot Right Now? Unveiling Our Exclusive New Arrivals!"
"A Secret Awaits: Discover Our Newest Arrivals Inside!"
"Be the First to Know: Exclusive New Arrivals Revealed"
"Ready for Something Extraordinary? Our Latest Collection Awaits"
"Unlock the Mystery: Unveiling Our Alluring New Arrivals"
"New Arrivals Alert: Prepare to Be Enchanted!"
"Introducing Our Best-Kept Fashion Secret – New Arrivals Unleashed!"
"Curiosity Beckons: What's Hidden in Our New Arrivals?"
"The Element of Surprise: Your Eyes Will Love Our Latest Arrivals"
"Shh… It's Here! Discover Our Jaw-Dropping New Arrivals"
"Attention Fashion Lovers: New Arrivals You Can't Afford to Miss!"
Remember to keep it brief and impactful, leaving them wanting more.
2. New Arrivals Email Subject Line with Urgent and Clear CTA
Creating a sense of urgency is an effective way to push your audience to take immediate action. By using words like "limited time," "exclusive," or "now," you create a fear of missing out (FOMO) that compels recipients to click open your email and make a purchase.
"Last Chance: Limited Stock on New Arrivals"
"Hurry, Offer Ends Tonight – Shop the Latest Arrivals Now!"
"Don't Miss Out! New Arrivals Selling Fast!"
"Last Few Hours: Grab Your Favorite New Arrivals Now!"
"Limited Stock Alert: Shop New Arrivals Before They Vanish"
"Act Fast: Exclusive New Arrivals Selling Out!"
"Final Call: Your Chance to Own Our Latest Collection"
"Hurry, Don't Wait! New Arrivals Going, Going, Gone!"
"Only Hours Left: Get Your Hands on New Arrivals Today"
"Urgent: Claim Your 20% Discount on New Arrivals"
"Time's Running Out: Shop the Hottest New Arrivals"
"Quick! Limited-Time Offer on Our Fresh Arrivals"
"Don't Delay: New Arrivals with Unbeatable Deals!"
By creating a sense of urgency, you instill the fear of missing out, driving more clicks and conversions.
3. New Arrivals Email Subject Line Providing Offers/Intriguing Discounts
Everyone loves a good deal, so offering irresistible discounts in your subject line can significantly increase open rates. By mentioning the discount percentage upfront, you immediately catch your audience's attention and entice them to explore your new arrivals.
"Exclusive Offer Inside: Get 20% Off on New Arrivals"
"VIP Access: Shop New Arrivals at Half the Price!"
"Your Gift: Special Discount on Our Latest Collection"
"Special Treat Inside: Enjoy 30% Off on New Arrivals!"
"Exclusive VIP Sale: 50% Off Our Newest Collection"
"Your Reward Awaits: Unveiling New Arrivals + 25% Off
"Limited-Time Offer: Shop New Arrivals at Discounted Prices"
"Don't Miss Out on New Arrivals: Get 15% Off Today"
"Here's a Gift for You: 20% Discount on Our Latest Arrivals"
"Special Surprise: 40% Off on All New Arrivals"
"Today Only: Shop New Arrivals and Save Big!"
"Your Exclusive Pass: 10% Off New Arrivals – Grab It Now"
"New Arrivals Celebration: Enjoy 50% Off + Free Shipping!"
Make your subscribers feel valued by offering them something unique and compelling.
4. New Arrivals Email Subject Line Relevant to Current Trends
Staying relevant to current trends shows your audience that you are up-to-date and in sync with their preferences. Using trending keywords in your subject line can make your email more appealing and make your recipients feel like they're staying ahead of the curve.
"This Season's Must-Have Trends – Unveiling Now!"
"Style in Vogue: Our Latest Arrivals Trending Everywhere!"
"Fashion Forward: Get Ahead with Our New Arrivals"
"The Trendsetters Have Spoken: Check Out Our New Arrivals"
"Fashion Forward: Get Your Hands on the Latest Trends"
"The Ultimate Style Upgrade: Shop New Arrivals Now"
"Stay Ahead of the Curve: Trendy New Arrivals Await"
"In Vogue: Discover Our Fashionable New Arrivals"
"Trending Now: Our Newest Collection Everyone Loves"
"Get the Look: New Arrivals Inspired by Current Trends"
"Elevate Your Style: New Arrivals Aligned with the Latest Fashion"
"Unleash Your Inner Trendsetter with Our New Arrivals"
"Be the Trendsetter: Shop the Most Popular New Arrivals"
Being in tune with the latest trends shows that your brand is up-to-date and in touch with your audience's preferences.
Tips for Crafting a Great Subject Line
Now that we've explored various subject line approaches, let's dive into some essential tips for crafting subject lines that stand out:
Keep it Short and Sweet: Aim for around 6-10 words to maximize impact.
Personalization Works Wonders: Include the recipient's name for a personalized touch.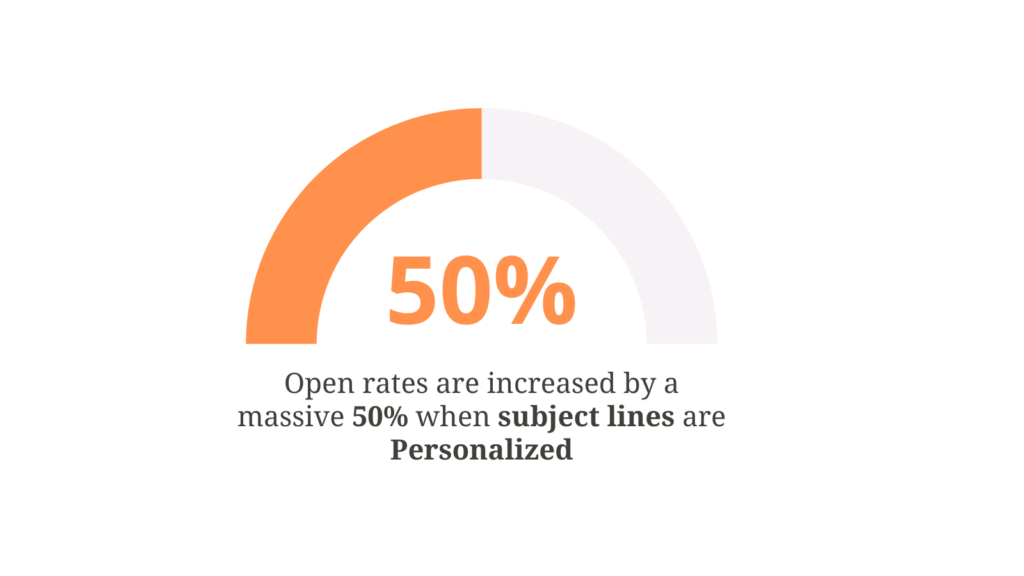 Test and Optimize: A/B test different subject lines to see what resonates best with your audience.
Avoid Spam Triggers: Stay away from excessive punctuation, ALL CAPS, and trigger words like "free" or "discount."
Convey Value: Let your audience know what's in it for them right from the start.
Conclusion
In the world of email marketing, the subject line is your first impression, the make-or-break factor for engagement. By implementing the strategies discussed here, you can craft subject lines that captivate, convert, and create lasting relationships with your subscribers.
However, keep analyzing the results and adjusting your approach as needed. Soon, you'll master the art of crafting irresistible new arrivals subject lines that consistently drive success in your email campaigns.
So go ahead, put these tips into action, and witness the magic unfold in your email open rates and conversions!