Email sequence software greatly helps businesses keep their customers engaged throughout the sales journey seamlessly.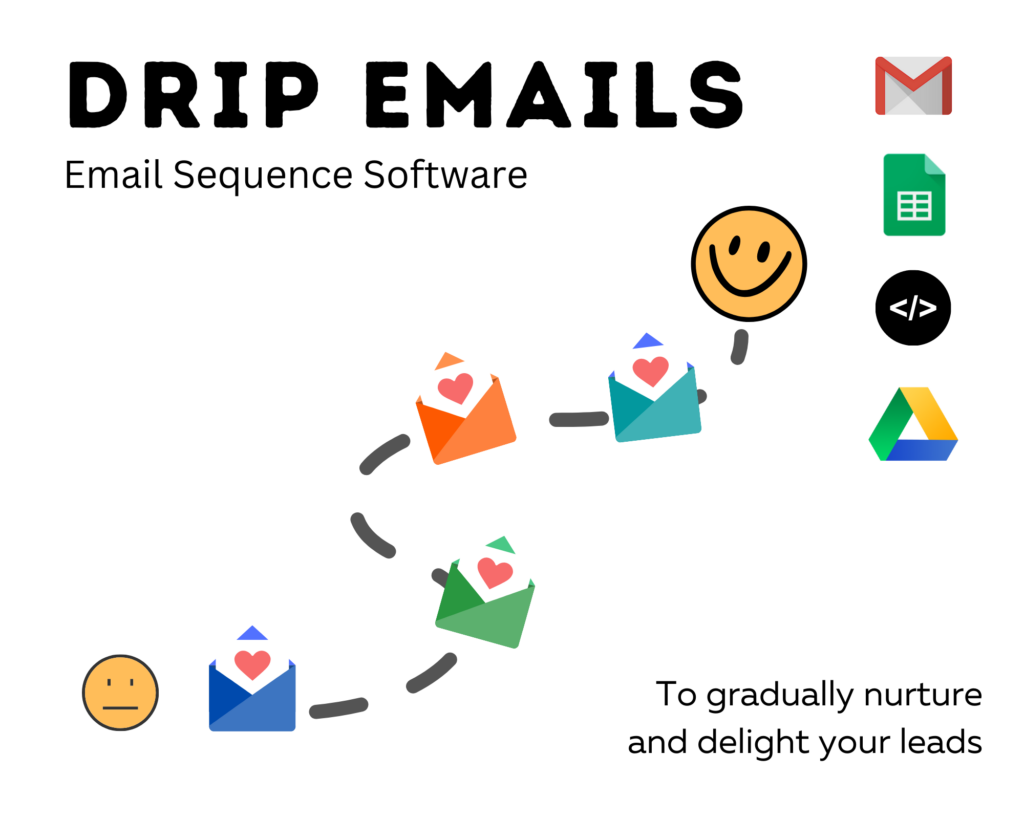 However, with so many tools available in the market it can really be confusing to choose the one that best fits your business needs.
Are you too in that dilemma? Don't worry, this guide will help you.
In this post, we have covered all the features that you should look for while selecting email sequence software. Have a look.

Table of content
1. How to find the best email sequence software
2. Best Email Sequence Software
2.1 SafeMailer
2.2 Mixmax
2.3 Saleshandy
2.4 Overloop
2.5 Followup.cc
3. Conclusion
4. FAQs
1. Usability
An email sequence software should be easy to use, even for those who are not tech-savvy.
You definitely don't want to waste your time figuring out how to use the software. Do you?
Of course not, as you are going for one to save your time and effort.
So, look a software that allows you to create, send, and manage your email campaigns easily and quickly, even if you don't have much technical expertise. It should have an intuitive user interface and clear instructions on how to use its features.
2. Deliverability
Without a doubt, the deliverability of your emails is one of the most crucial factors to run a successful campaign.
If your emails don't land in your recipient's inbox, there is no use in running email marketing campaigns.
So, while choosing an email sequence software make sure that it efficiently helps you:
3. Personalization
Data from Forbes states that 98% of marketers say personalization advances customer relationships. Hence, personalization greatly helps you enhance the overall effectiveness of an email campaign.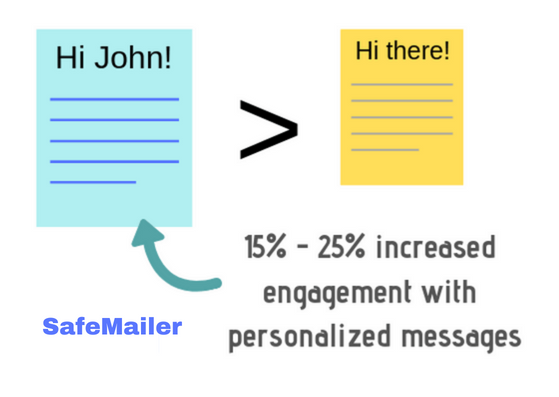 Hence, this feature should be a standard part of any email sequence software.
It should allow you to input the relevant data for each subscriber into the email list and then use merge tags or dynamic content blocks to create dynamically personalized emails at scale.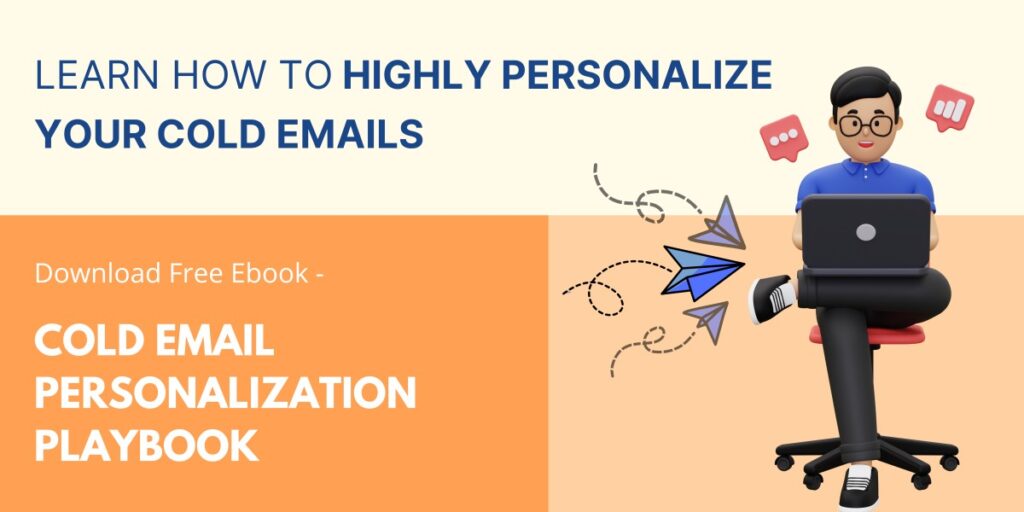 4. Scalability
If you have just started your business, the number of emails you send may be low. But as your business grows the list of your subscribers and thus the number of emails you send will also increase.
Hence, when looking for software, you should select one that is scalable. It should allow you to enroll bulk contacts seamlessly.
Moreover, the software should be able to handle large volumes of emails without experiencing any downtime or delays as you scale up.
5. Flexibility
Flexibility is another important feature that a good email sequence software offers.
Different businesses have different workflows depending on their product, service, and customer base.
Hence, the email sequence software should be flexible enough to adapt to your changing business needs and automate your sales.
It should be easily customizable to accommodate additional features and functionalities, allowing you to create a seamless workflow.
If you use other marketing tools or platforms, email sequence software should also be able to integrate with them. This may include integrations with social media platforms, customer relationship management (CRM) tools, marketing automation software, or Google analytics.
6. Customer support
When dealing with any software, there are high chances of running into issues. You may also have questions regarding the software and need a knowledgeable team to address them.
Hence, it is crucial that an email sequence software provider offers responsive customer support.
Check what channels the email sequence software provider offers for customer support. They may have multiple channels available like email, live chat, phone, or video calls.
Also, ensure that the support team is available when you need them. Check their hours of operation and also see to it that your problems are addressed on time.
By evaluating these aspects, you can determine if the email sequence software provider has robust customer support or not.
7. Pricing
The cost of the software is another important consideration.
Well not just the initial cost, but eventually you will also scale up your business and need some customization or additional features in your software.
So, make sure the price fits your budget. Look for software that offers transparent pricing with no hidden fees.
Some email sequence software providers also offer a free trial, this can be a good way to test the software before committing to a subscription.
Selecting software with all these features will make a big difference in the success of your email marketing efforts.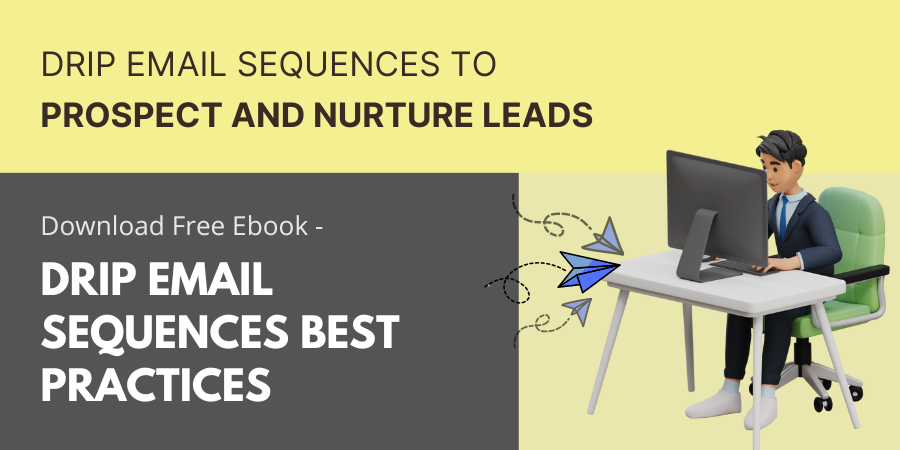 Best Email Sequence Software
1. SafeMailer
Considering all the above factors SafeMailer can be your best choice. Let's see why?
SafeMailer has easy to access interface and well-designed infrastructure that helps you construct your campaign easily and efficiently without any blockages.
Key features:
Enhanced email deliverability: It helps you humanize your email-sending pattern to avoid spam filters. Thus, increasing the deliverability of your emails.
High degree of personalization: With the spreadsheet integration feature, SafeMailer allows you to highly personalize your emails without any additional effort and enhance the effectiveness of your campaign.
Highly scalable: Moreover, scalability is not an issue while using SafeMailer. You can easily increase your email subscribers and send emails without any problem.
100% customizable: Plus, SafeMailer is easily customizable. You can simply integrate other marketing channels, CRM, and Google Analytics to increase the efficiency of your campaign.
Customer support: Coming to customer support, we offer personalized customer support and help our clients grow with us.
Cost-effective: And lastly, SafeMailer is the cheapest software available that will perfectly fit your budget even when you scale up. Take a free trial and decide on your own.
Pricing: SafeMailer offers a free plan limited to 100 recipients per month. Further, you can also switch to the paid plan starting at $9/month for sending an unlimited number of emails.
2. MixMax:
MixMax is an efficient email sequence software that empowers users to streamline their email communication processes. It's tailored for sales and marketing professionals, helping them engage, track, and automate email sequences with ease.
Key Features:
Seamless Integration: MixMax easily integrates with popular email platforms like Gmail and Outlook, ensuring a smooth user experience.
Email Tracking: Users can monitor email opens, link clicks, and attachment views in real time to gauge recipient engagement.
Personalization: Create dynamic email templates and customize sequences to cater to individual recipients, enhancing the personal touch.
Automated Follow-ups: Automate follow-up emails to nurture leads and ensure timely responses.
Pricing: MixMax offers a range of pricing plans, starting at $9 per user per month for basic features, and scaling up based on the level of functionality required.
3. Saleshandy:
Saleshandy is a user-friendly email sequence software designed for sales and marketing professionals, making it easy to send and track emails effectively. It's a solution that prioritizes simplicity.
Key Features:
Email Tracking: Real-time tracking of email opens and link clicks for better insights.
Personalization: Easily personalize emails and sequences.
Automated follow-ups: You can add condition and tine-based follow-ups.
Analytics: Detailed analytics to optimize email performance.
Pricing: Saleshandy offers various pricing tiers, with a starting plan at $25 per user per month, making it a budget-friendly choice.
4. Overloop:
Overloop is a comprehensive email sequence software designed for sales and marketing teams seeking to create and manage sequences with precision. It offers a feature-rich solution to boost email productivity.
Key Features:
Integration: integrates with Trello, Slack, and Zapier
Automated Follow-ups: Tailor follow-up emails for better engagement.
In-depth Analytics: Gain insights into recipient behavior.
Pricing: Overloop offers various pricing plans, with a 14-day free trial available. Paid plan starts from $82/month/user billed annually.
5. Followup.cc:
Followup.cc is a straightforward email sequence software, focuses on simplicity and efficient follow-up email management. It's ideal for professionals looking for basic yet effective email sequencing
Key Features:
Simple Sequencing: Create straightforward email sequences with ease.
Reminders: Set follow-up reminders for emails.
Automated Follow-ups: Schedule automated follow-up emails.
Email Tracking: Monitor email opens and click-through rates.
Pricing: Followup.cc offers a 14-day free trial with a paid plan starting at $18 per user per month, with additional discounts for annual billing.
Conclusion:
Finding the right email sequence software can make a significant difference in your success. Ultimately, the best email sequence software choice for you depends on your specific needs and preferences.
Whether you're a small business owner or part of a larger team, there's an email sequence software out there to help you streamline your communication, engage with your audience, and drive results.
Take the time to explore the features and pricing of each option to find the perfect fit for your goals.
FAQs
Q: Is it better to choose an all-in-one email sequence software or opt for specialized tools?
A: The choice between an all-in-one solution or specialized tools depends on your specific needs. An all-in-one solution can simplify your workflow, while specialized tools may offer more advanced features for particular tasks.
Q: How important is email tracking and analytics in the decision-making process?
A: Email tracking and analytics are crucial for understanding the performance of your email sequences. They provide insights into recipient engagement and help you refine your strategy.
Q: Are there email sequence software options that offer a free plan or trial?
A: Yes, many email sequence software providers offer free plans or trials. Take advantage of these to test the software and ensure it meets your requirements before committing to a paid plan.
Q: What kind of customer support and training options should I consider when selecting software?
A: Look for software providers that offer responsive customer support, comprehensive documentation, and training resources. Good support can be invaluable if you encounter any issues.
Q: Is scalability a factor to consider when choosing email sequence software?
A: If you anticipate the need for scalability as your business grows, it's wise to select software that can accommodate your expanding email marketing needs without major disruptions.
Q: Do I need to consider data security and compliance when choosing email sequence software?
A: Yes, data security and compliance are crucial, especially if you handle sensitive customer information. Choose software with robust security measures and ensure it complies with relevant data protection regulations.