Online marketing and lead generation has been getting more and more expensive in recent years. Cold email marketing presents comparatively a much more inexpensive channel, if you know how to bypass the spam filters.
The biggest problem with cold email marketing however, is how do you bypass the spam filters and ensure that your cold emails reach inbox?
Because, on an average 45% of all emails are getting classified as SPAM. So, majority of email marketers are not able do a key job – getting their emails to inboxes!
So why is it so important to bypass spam filters and what is the best way to do it?
Email marketing is an inexpensive lead generation channel
Everyone wants to do online marketing these days and the easiest and quickest way to do it is PPC ads. Naturally we see a lot of competition in PPC ads and very high lead generation costs.
This chart indicates that online advertising costs are steadily rising. Even then, the total spend on online ads is steadily increasing. That means, other online marketing channels – including email marketing -are also getting more expensive.
But, you can still rely on email marketing for cost effective lead generation. Email marketing works very well for new businesses and startups, since it gives you a lot of control.
Once you build some following and engage your audience with regular emails, there aren't many limitations to what you can do with that audience.
Unlike facebook (where you need to pay for every ad), you don't need to pay for every email.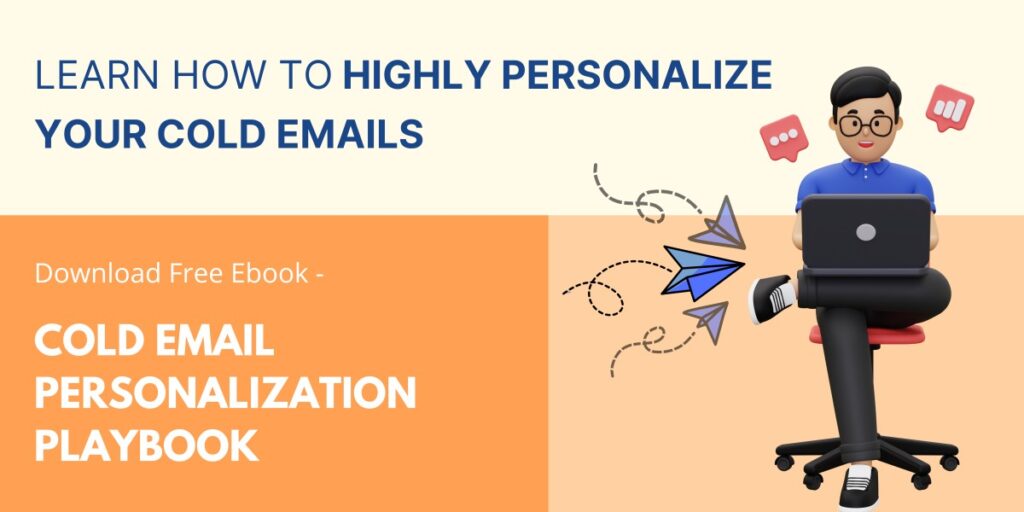 Cost of running an email campaign
Email marketing is inexpensive, but it's not free. There are associated costs and the biggest cost is in – getting started.
You'll need two things to start a cold email marketing campaign – interesting content and a mailing list.
Creating good quality content strongly depends on your knowledge of a particular subject and it has been getting easier with time.
But, building a mailing list is invariably difficult, especially for a new business or a startup.
Building your mailing list
Conventional wisdom says that you should always build your mailing list organically, instead of buying or scraping it from somewhere. Doing so, you will get the consent of everyone on your mailing list that they are indeed interested in receiving your marketing emails.
But, building an email list organically requires that you already have some traffic coming to your website. Then only you can ask them for their email addresses.
So quite ironically, you will need to get the first few visitors to your site by running expensive paid ads in order to build a mailing list.
OR you can simply buy the mailing list from a marketing agency (not recommended).
Whatever you do, each email address in that mailing list is going to be expensive.
Good quality content
Content generation has been becoming easier and cheaper with time. There are tools like Canva, Vimeo, Biteable, etc to build different kinds of digital content. Moreover, now we also have inexpensive AI-based copy writing tools like Ubersuggest.
But only high quality, highly differentiated and contextual content will help you stand out from the competition.
Each failed email is a cost
Considering the substantial time and money getting invested in building a mailing list, you definitely need to try and make the most of it.
Each marketing email that doesn't get opened is waste of marketing dollars. Every time your email is bounced, ignored or marked as 'spam' your marketing dollars are wasted.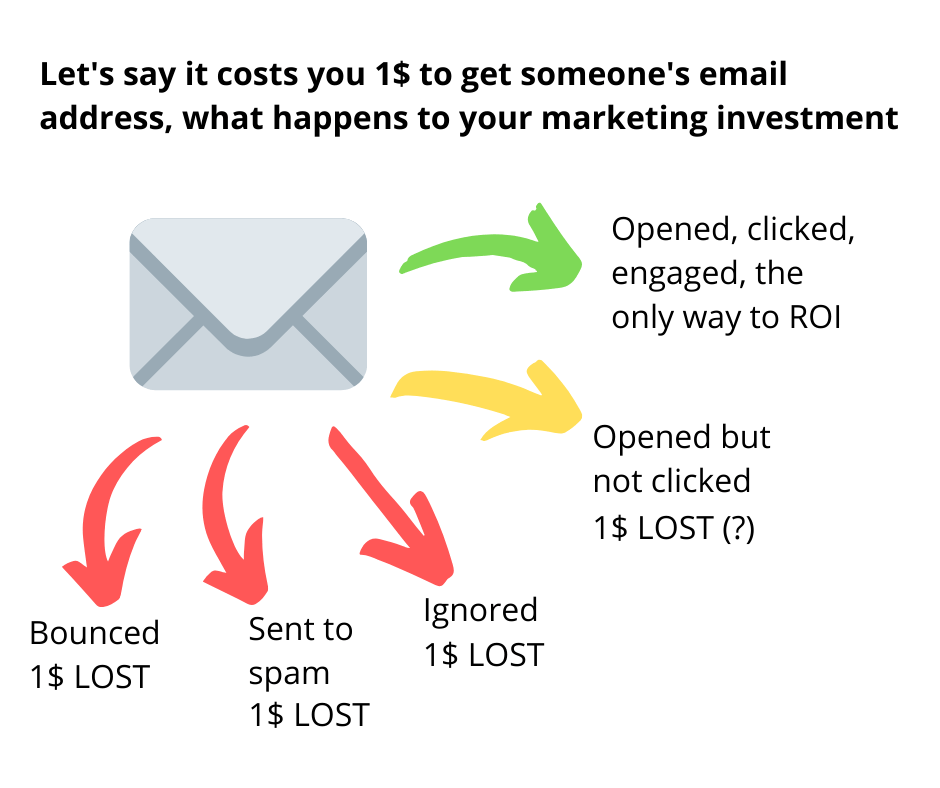 But what are the chances of that happening? As it turns out, the chances are very high.
Around 45% of all emails are marked as spam!
When you do an email blast with a bulk email tool like mailchimp, average opening rates are only around 15-20%. If you're sending cold emails to strangers, that rate drops sharply to 8-10%.
Many of these unopened emails are from well trusted senders and brands.
So you can see it is more than likely that most emails from new businesses don't even get opened.
Getting them to open your emails
The end goal of your cold email outreach is to get your audience to open your emails. It can happen only when you are able to bypass the spam filters.
Therefore it is important that your regularly monitor the deliverability of your email campaigns and take necessary steps to improve it. There are some things that we can do to improve the deliverability of your cold emails –
Build your mailing lists organically as much as possible. Avoid buying or scraping emails. You can never be certain about the quality and authenticity of such lists. That can cause high bounce rates for your campaigns, ultimately damaging the sender score and deliverability for your email accounts.
If you are doing cold email outreach, strictly avoid using bulk email tools like mailchimp etc. Bulk email campaigns are highly likely to get flagged as spam. Use cold email automation software which can mimic human like sending behavior to bypass spam filters.
Set up separate domain and email addresses for marketing purposes. You will minimize the risk of damaging your main domain reputation, in case your emails get marked as spam.
Write emails that your readers will find genuinely valuable and helpful. You can do this by offering them – new knowledge, tips to get new skills, humor, entertainment or genuine news. If your email doesn't offer any of these, ask yourself why would someone take the time to read through it.
Avoid clickbait subjects. Clickbaits are by definition subject lines that get more email opens, but are not closely related to the email content. It is somewhat like fooling your readers into opening that email. Not many people like to be fooled, so avoid clickbaits.
How to send bulk emails and bypass spam filters – best practices
Avoid Suspicious Links and Attachments:
Steer clear of using questionable or unfamiliar links and attachments in your emails. Spam filters often target these elements.
Include an Unsubscribe Link:
Always provide recipients with a clear and easy-to-find unsubscribe link. This ensures compliance with anti-spam laws and allows recipients to opt-out if they no longer wish to receive your emails.
Use a Recognizable Name and Email Address:
Your sender name and email address should be easily recognizable by your recipients. Using a name and address associated with your organization or brand helps build trust.
Maintain Consistent Email Sending Frequency:
Send emails at a consistent frequency, whether it's daily, weekly, or monthly. This helps your recipients know what to expect and reduces the chances of your emails being marked as spam.
Bypass spam filters using cold email automation
If a majority of your emails cannot even reach INBOX, the chances of people reading them and responding are very slim. If an email is trapped in spam, then your fancy content and well crafted subject lines have zero impact.
So it is absolutely necessary to ensure maximum email deliverability before focusing on other areas of email outreach. You can do that by switching from bulk emailing tools (like MailChimp) to cold email automation workflows.
Here's the difference between bulk email blast and cold email automation workflow –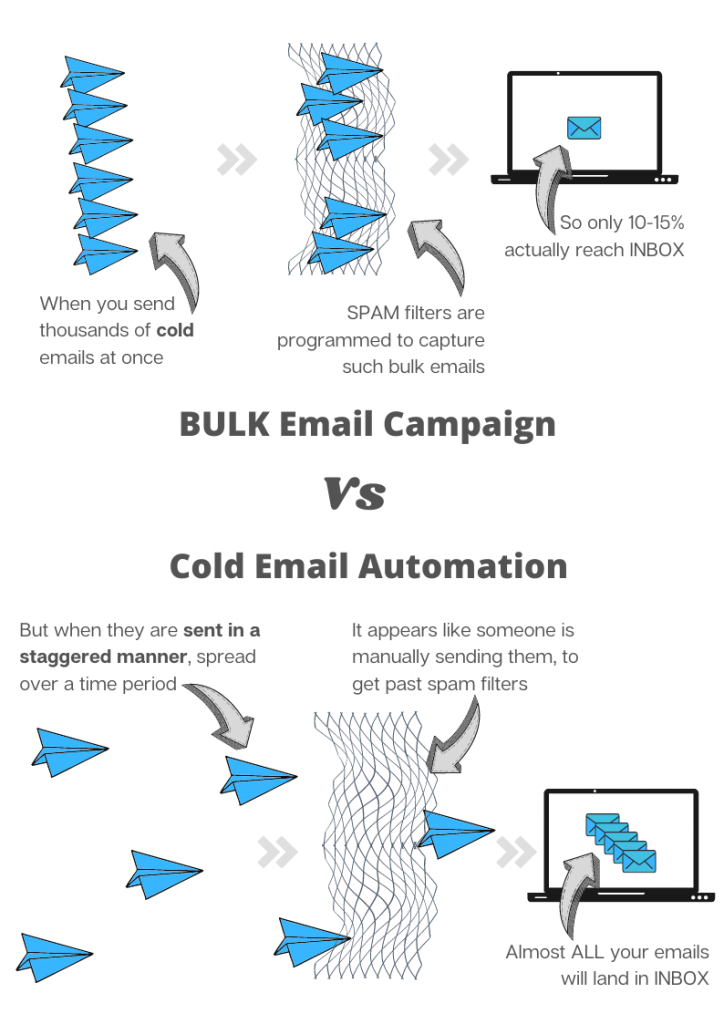 Bulk email tools will send all your emails in one go. SPAM filters can see this and they identify this as spammy behavior. Thus trapping your cold emails.
But cold email marketing software like SafeMailer send your marketing emails in a staggered manner. Instead of sending 1000 emails at once, it sends them 1-2 minutes apart, spread out over a few days – exactly how an actual person would send it.
SafeMailer's cold email automation workflows work similar to other tools like mailshake, Yesware, GMass. But since Google does most of the heavy lifting for us, SafeMailer is a lighter and cheaper alternative to mailshake / woodpecker / Yesware.
We've already seen how each failed email is a cost to your marketing budget. And if you are investing in building mailing list, it makes sense to invest in cold email automation tools which will get you the best value from that mailing list.
Then it's up to you to make your email content interesting enough for your readers.