Any hotel business must prioritize meeting the needs of its customers.
Customers today, who entrust their time and safety to hotels, do want official confirmation and communication from those establishments.
Emails give visitors the precise attention they need while also establishing their trust and credibility.
Like many hotels, you can use emails to stay in touch with past, present, and potential customers in order to strengthen those relationships.
We'll discuss various hotel email examples in this article to help you improve your rapport with visitors.
Table of contents
1. Why do hotels need emails?
2. Confirmation email
2.1 Confirmation email template
3. Pre-arrival email
3.1 Pre-arrival email template
4. Post-stay email
4.1 Post-stay email template
5. Cancellation email
5.1 Cancellation email template
6. Conclusion
Why do hotels need emails ?
Hotels need emails for many reasons, which are:
Communication with guests: Email is the preferred method of communication for hotels to reach out to customers regarding reservations, changes, and other concerns.
Marketing: To entice new business, hotels send discounts and promotions via email to prospective guests.
Feedback: Emails are used by hotels to ask visitors for feedback about their experiences, which can help them provide better services and increase customer satisfaction.
Customer service: Hotels use emails to address any problems or grievances from visitors and to offer help or support when required.
Reservations: Hotels use emails to process and confirm reservations as well as to inform customers of any changes or updates.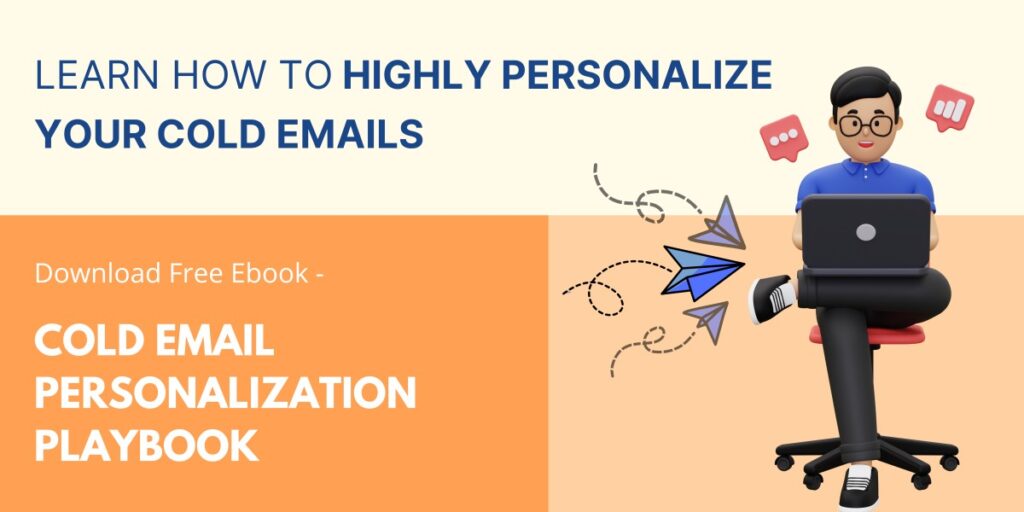 Lets now look at various hotel email examples:-
1. Confirmation email
A confirmation email is sent to a customer who has made a reservation at your hotel or restaurant. This is one of the most important hotel email examples that hotels or restaurants can send to a customer.
Confirmation emails provide the customer with the assurance that the hotel has received their reservation. They also instil confidence in the customer that, whatever happens, they have a receipt or proof in the form of the confirmation email.
A confirmation email contains reservation information such as the dates of stay, the type of room service preferred, the specific table reserved, and any other extra services. They also include check-in and check-out times, cancellation policies, and any other pertinent information about the reservation.
Confirmation email template
Here is a template for a confirmation email that could be used by a hotel:

Subject: Your reservation at #Hotel Name#
Hi #First Name#,

Thank you for booking a room at our hotel. We are delighted to know that you chose our services. Your reservation for #dates of stay# in a #room type# room is confirmed.Your reservation number is #confirmation number#

Please note that check-in time is at #check-in time# and check-out time is at #check-out time#. You can check in at the reception desk.

If you will be arriving after #late check-in time#, please let us know in advance so that we can make arrangements for you.

Your reservation includes:
#amenities or services included in the reservation#

If you have any special requests or need assistance with your reservation, please don't hesitate to contact us. Our team here wants you to stay with us as comfortable and enjoyable as possible.

We look forward to welcoming you to our hotel and hope you have a wonderful stay.

Warm regards,
#Hotel Name#
#Contact details#


You can modify this template to include any additional information relevant to your hotel, such as details about the cancellation policy, the hotel's location, or any special offers or promotions available to guests.
2. Pre-arrival email
Hotels send pre-arrival emails to guests before they arrive at the hotel. These are usually sent a few days before the check-in date.
It gives guests important information and instructions about their stay. The pre-arrival email, like the confirmation email, includes the confirmation number, check-in and check-out times.
The pre-arrival email, on the other hand, includes the hotel's location and directions, as well as any policies or procedures that guests should be aware of.
They also provide additional information about the hotel's services and amenities, as well as suggestions for local attractions and activities that the guests might enjoy.
Pre-arrival for hotel guests sample
Here is a sample pre-arrival email template that a hotel might use:

Subject: Get ready for your stay at #Hotel Name#
Hi #First Name#,

We are excited to welcome you to #Hotel Name#!

Here is some important information about your upcoming visit:

1) Check-in time: #Check-in time#
2) Check-out time: #Check-out time#
3) Reservation confirmation number: #Confirmation number#
4) Room type: #Room type#
5) Special requests: #Any special requests or accommodations#

To help you plan and prepare for your stay, we have also included some information about our hotel and the local area:

1) #Hotel Name# is located at #Hotel address# in #City#, #State/Province#. You can find directions to the hotel and a map of the surrounding area on our website, #Hotel website#.

2) Our hotel features #list of amenities and services, such as a swimming pool, fitness center, etc.#.

3) #City# is home to many great attractions and activities, including #list of local attractions and activities#. We would be happy to help you plan your visit and make recommendations based on your interests.

Thank you for choosing #Hotel Name# for your upcoming stay. If you have any questions or need any additional information, please don't hesitate to contact us. We want your stay to be as comfortable and enjoyable as possible.

Sincerely,
#Hotel Name#
#Hotel Contact Details#


3. Post-stay email
When a guest's stay at the hotel is over, post-stay emails are sent to them. These emails are sent to the client in order to express gratitude and ask for feedback on their experience.
Additionally, you can include requests to look over their social media and travel website ratings. It would also be a good idea to mention any upcoming sales and promotions here.
You can also include surveys and questionnaires to get their feedback, which will help you improve your services.
Post-stay email template
Here is a basic template for a post-stay email:

Subject: Thank you for staying with us!
Hi #First Name#,

We hope you had a wonderful time during your stay at #Hotel Name#. We value your business and appreciate your choice to stay with us.

As a valued customer, we would love to hear your thoughts about your experience. If you have a moment, we would greatly appreciate it if you could take a few minutes to fill out a short survey about your stay. We are always looking for ways to improve and provide the best possible service to our guests.

We hope to see you again in the future. If you're planning a trip back to #City#, don't forget to check out our special offers and promotions.

Sincerely,
#Hotel Name#
#Hotel Contact Details#

This template can be modified and customised to suit your business's specific needs and branding. You can also include links to review websites or social media pages, as well as requests for surveys or questionnaires.
4. Special offer email
Special offer email is a type of email that is sent to potential clients to promote a discounted package deal for a limited time. These emails include the discount offer, hotel name and location, the services provided, the period of the deal and any terms or conditions applied.
Special offers are fantastic and a win-win situation for both parties. the potential guest can get rooms for a very discounted rate and the hotel can fill rooms which would otherwise go unoccupied and can make money during low booking months.
These emails are a fabulous marketing strategy to attract customers and increase sales. You can send these emails to prior customer or someone who subscribed to the email lists or had visited the hotel's website earlier.
Special offer email template
Here is a basic template for a special offer email:

Subject: #Hotel Name# Exclusive Offer: #Discount or Package Deal#
Hi #First Name#,

We hope you're having a great day! We wanted to share an exclusive offer with you for a #discount or package deal# at #hotel name#.

Here are the details of the offer:

1. #Discount or package deal being offered#
2. Available dates: #dates the offer is available#
3. Blackout dates: #dates the offer is not available#
4. Room options: #types of rooms or packages that are eligible for the discount#

This offer is only available to a select group of guests, so don't miss out on the chance to save on your next stay at #hotel name#. To book, visit our website or use the promo code #promo code# when making your reservation.

We hope to see you soon at #Hotel name#

Warm regards,
#Hotel Name#
#Contact details#


5. Cancellation email
A cancellation email is an email that is sent by the hotel to a guest who had booked the room or services earlier but due to some reasons decided to cancel them.
It includes cancellation policies, any fees or charges that apply due to the cancellation. It might also contain instructions on how to change reservations for a future stay or rebook a room.
The hotel typically sends the original reservation maker an email to let them know how their reservation is progressing and to let them know if there are any additional steps they need to take.
Cancellation email template
Here is one of the templates/examples of a cancellation email sent by a hotel:-

Subject: Cancellation of #service/event/subscription#
Hi #First Name#,

We are writing to confirm that your reservation at #Hotel Name# has been successfully cancelled.

Your reservation number was #Reservation Number# and it was for #Number of Nights# nights starting on #Check-In Date# and ending on #Check-Out Date#.

We apologize for any inconvenience this may have caused and hope to have the opportunity to welcome you back to our hotel in the future. If you have any further questions or concerns, please do not hesitate to contact us.

Thank you for choosing #Hotel Name# and we hope to see you again soon.

Warm regards,
#Hotel Name#
#Contact details#



Conclusion
The most typical hotel email examples were those mentioned above.
Hotels find emails to be a useful communication tool. For your hotels, you can use these email templates.
Additionally, you can add a few other elements in accordance with the policies of your hotel, personalise the message, and keep the tone cordial to foster a strong bond with the visitors.
How can SafeMailer help you ?
SafeMailer helps you choose different examples or templates which you can email for your hotel.
Safemailer is a cold email marketing software that sends your marketing emails in waves. Instead of sending 1000 emails at once it sends them over several days, 1-2 minutes apart much like a real human would. Thus it bypasses spam filters.