SafeMailer's cold email automation app turns your Gmail & Google Drive accounts into a highly productive email marketing platform.
After setting up your cold email automation app within Google Drive, next you can – create new mailing lists, email templates and multiple cold email campaigns.
Now, let's look at how to create a new email template for your cold email campaigns.
Add a new email template #
Go to the Email Campaigns Dashboard from your cold email automation app. Then click on the 'Manage Email Templates' button.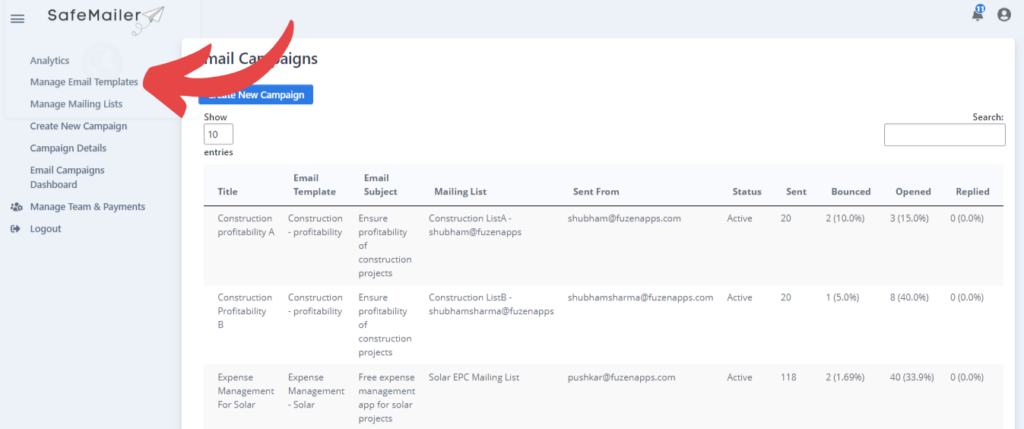 In the new email template page, you'll see a simple HTML editor. Here you can easily create your email template.
Simply add a "Title" for your email template. Then add a "Subject" which will be used as your default subject line in case you don't add a subject while creating the campaign.
Then in the "Email Content" field type your email. You can use various features from the menu bar like font, add image, etc. to create a good-looking email template.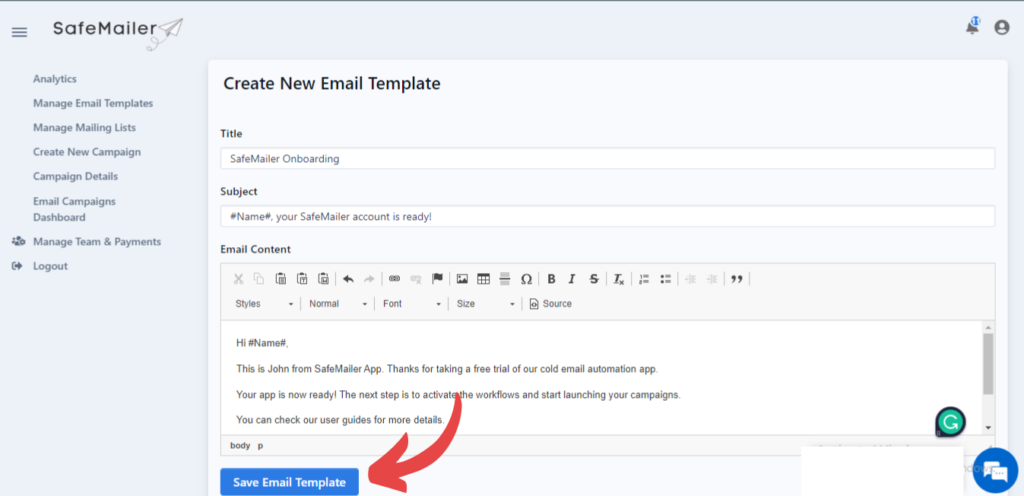 After adding your email content simply click on "Save Email Template".
Use #Name# and #Company# short codes for recipient's first name and company name respectively. If you have added any additional columns to your mailing list for personalizing your campaign, you can insert the data from those columns to your emails by simply adding #COLUMN_TITLE# tags to your template.
For example, if the column title is "User guide link", then add #User guide link# tag to your email template.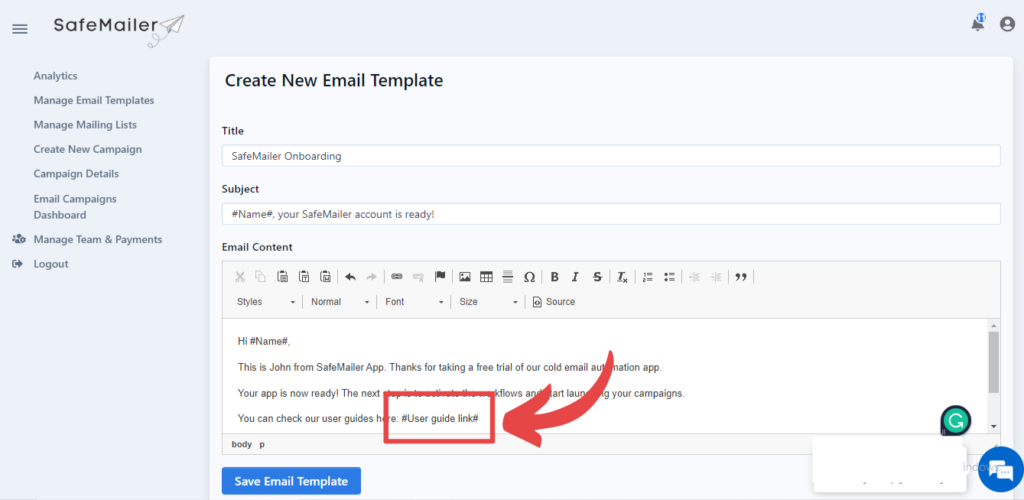 That's it! After you type your email content in this HTML editor, you can use it for any number of email campaigns.