SafeMailer's cold email automation app lets you run A/B test for multiple subject lines, to find out which on suits the best for your campaign.
You can run an A/B test by clicking on "Enable A/B testing" while creating an email campaign. You can run an A/B test for up to 4 different subject lines at a single time.
Once you have run an A/B test, you may want to edit some A/B test details.
For this first click on the campaign on the central dashboard in which you want to make edits.
Then in the campaign details page click on the edit button as shown in the image below.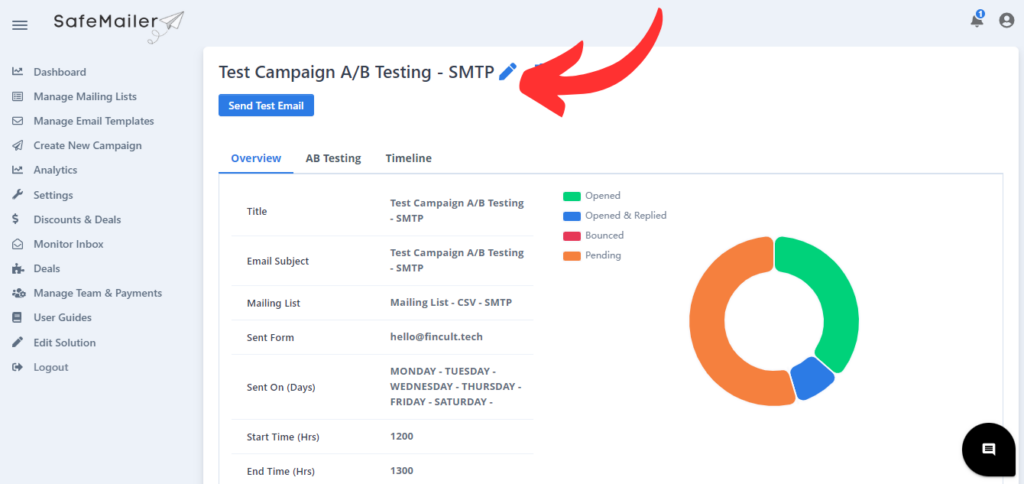 Then in the Edit campaign details page, click on the "Edit AB test details" button.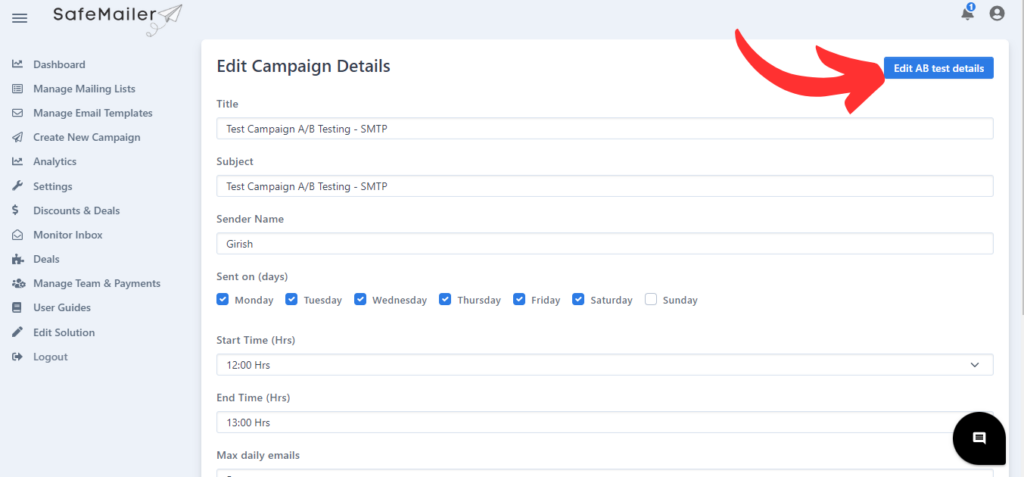 Here in Edit AB Test Settings page you can edit and update all A/B test subject lines and AB Test Emails Count.