You can take a free trial for any of the SafeMailer apps for 7 days. When you go to the 'Manage' section of your app. You will be able to see how many free days are remaining in your trial.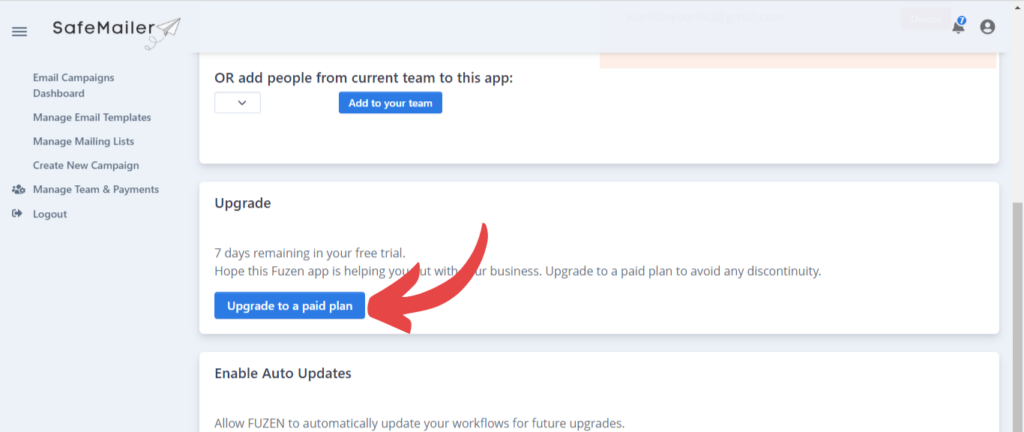 On the subscription page, select the plan that you are interested in.

SafeMailer has 2 plan categories i.e Starter Plan and Pro Plan. You can get subscribe to a monthly plan or a yearly plan.
When you select the plan, the page will reload.

You can confirm the plan and then click on the "Start Subscription" button.
You'll be then diverted to a payment gateway page.
On the payment gateway page you'll have to enter card information and billing address.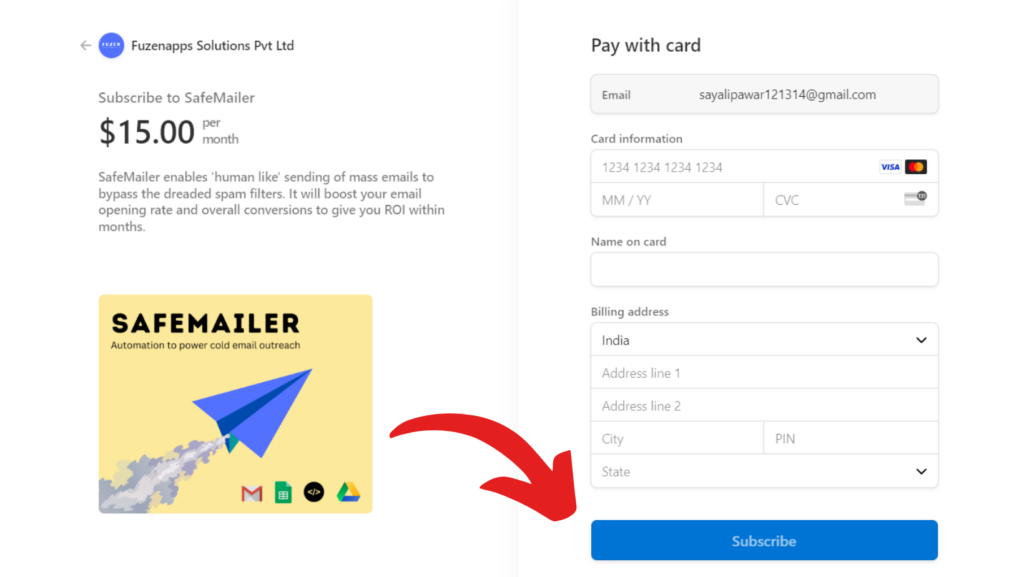 After filling in all the information click on the "Subscribe" button.