After creating an email campaign, you can first send a test email to yourself. This will help you check if all the email content is up to the point. If something is out of place, you can immediately make the changes in the email template or subject line before any campaign email is sent.
To send a test email, go to the campaign dashboard and click on any particular campaign.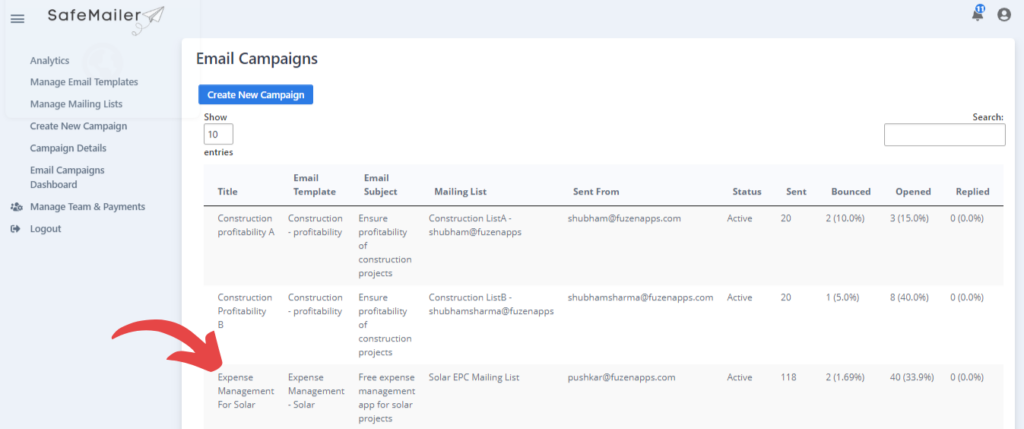 When you click on the campaign, the campaign details page will get opened.
Here simply click on the "Send Test Email" button as shown in the image above.
A test email will be sent to your email account.
You can verify the email and make any changes if required.